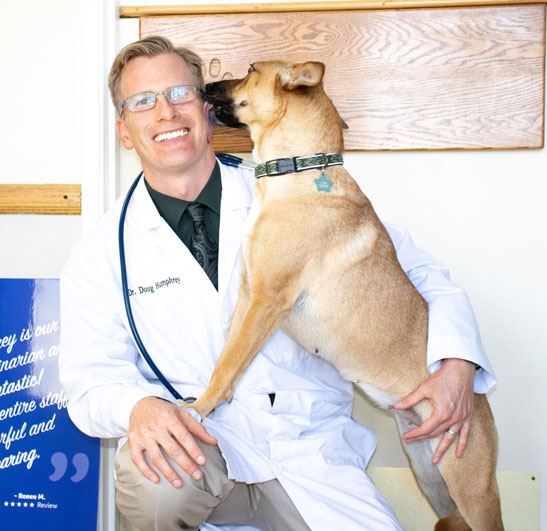 Dr. Doug Humphrey
Associate Veterinarian
Dr. Humphrey received his undergraduate degree from Cornell University in 1996 and graduated from the veterinary school at Virginia Tech in 2000. He then completed advanced training in a year-long internship at Red Bank Veterinary Hospital in New Jersey. Dr. Humphrey originally worked at Pacific Pet Hospital from 2002 to 2005 before moving to Houston where his wife, Lauren (also a veterinarian) had accepted a job at the Houston Zoo. Now that Lauren is back working at the San Diego Zoo's Safari Park, Dr. Humphrey is excited to be back in San Diego and rejoin Pacific Pet Hospital. Dr. Humphrey has received additional training in ultrasound and enjoys internal medicine, dermatology, and dentistry. In his spare time, Dr. Humphrey enjoys sports, running, scuba diving and spending time with their kids Annabelle and Tyler.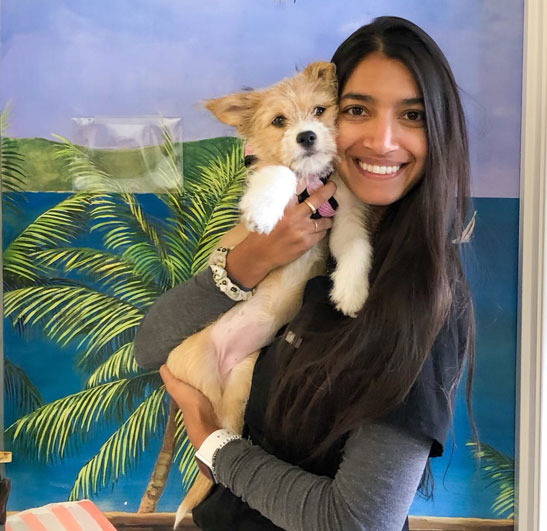 Dr. Shamli Malik
Associate Veterinarian
Dr. Shamli Malik grew up in Long Island, New York. Her passion for animals started at a very young age. She started by volunteering at an animal shelter and then began working as an assistant at an animal hospital in Long Island. She obtained her Bachelor's in Animal Science from the University of Connecticut. From there she went to Ross University for Veterinary school and finished her clinical year of Vet school at Texas A&M. During Veterinary school Dr. Malik had the opportunity to go to South Africa, where she developed a strong passion for conservation medicine.
Dr. Malik has been practicing in small animal hospitals in New York for the last three years. She has gained practice in emergency medicine and her particular areas of interest are dermatology, internal medicine, and surgery. Her desire for nature and beautiful weather has brought her to sunny San Diego.
When not working, Dr. Malik enjoys reading, working out, spending time with her family and friends, watching sunsets, and traveling. She is also an avid hiker and has hiked the Inca Trail in Peru. Recently fate brought her together with an adorable new pup, Juniper, who is a Shorgi – a mix of Corgi and Shih Tzu.