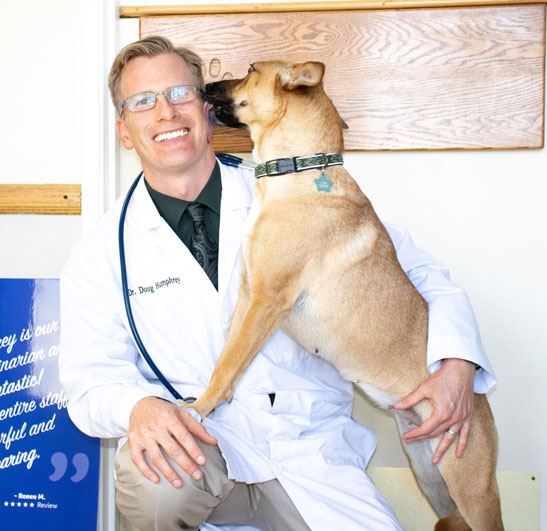 Dr. Doug Humphrey
Associate Veterinarian
Dr. Humphrey received his undergraduate degree from Cornell University in 1996 and graduated from the veterinary school at Virginia Tech in 2000. He then completed advanced training in a year-long internship at Red Bank Veterinary Hospital in New Jersey. Dr. Humphrey originally worked at Pacific Pet Hospital from 2002 to 2005 before moving to Houston where his wife, Lauren (also a veterinarian) had accepted a job at the Houston Zoo. Now that Lauren is back working at the San Diego Zoo's Safari Park, Dr. Humphrey is excited to be back in San Diego and rejoin Pacific Pet Hospital. Dr. Humphrey has received additional training in ultrasound and enjoys internal medicine, dermatology, and dentistry. In his spare time, Dr. Humphrey enjoys sports, running, scuba diving and spending time with their kids Annabelle and Tyler.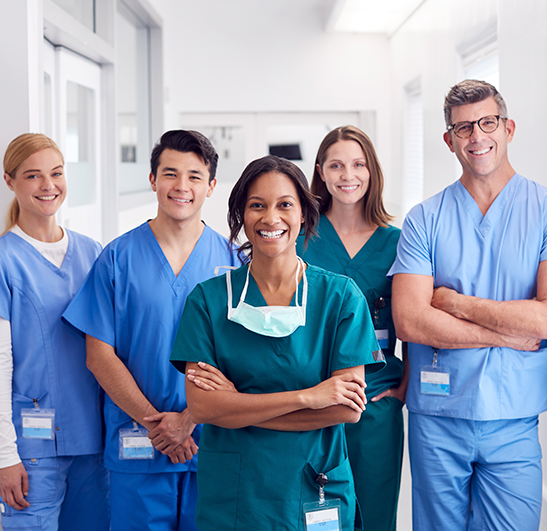 About Relief Veterinarians
An Essential Part of Pacific Pet Hospital's Team
Pacific Pet Hospital prides itself on offering uninterrupted, high-caliber care for all our furry patients. There are times when we call upon the specialized skills of relief veterinarians to assist us, especially during peak seasons or when our regular vets take a well-deserved break. But make no mistake – our relief veterinarians aren't just filling in. They're handpicked based on their impressive veterinary knowledge and stellar communication abilities. Meeting a pet for the first time, these vets bring a fresh perspective, ensuring every medical examination is thorough and detail-oriented. At Pacific Pet Hospital, we ensure that every team member, whether permanent or temporary, embodies our dedication to excellence in pet care and communication.