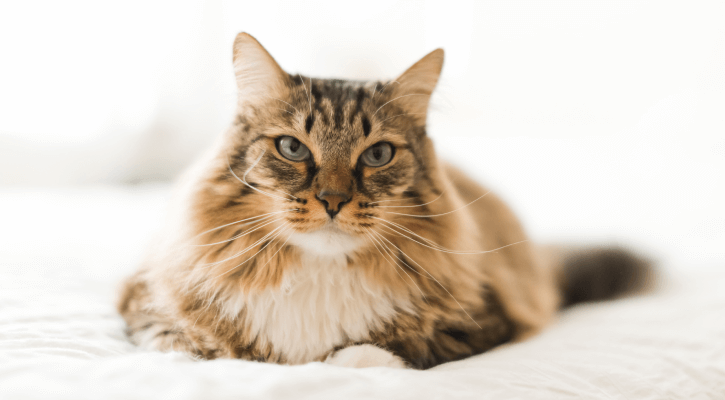 Cat Comfort Exams
Cat Comfort Exams At Pacific Pet Hospital
At Pacific Pet Hospital, we understand that your feline companion's well-being and happiness are top priorities. We recognize that trips to the veterinarian can be overwhelming for cats, so they may miss out on necessary veterinary care. Our experienced team is committed to making every visit to our hospital as stress-free and comfortable as possible.
SPECIAL FELINE VETERINARY SERVICES
At Pacific Pet Hospital, we offer special veterinary services designed to provide minimal stress to your feline friend. Our services include:
 
Sedative Medications
If your cat experiences fear or anxiety during veterinary visits, we can prescribe sedatives to help them feel more relaxed. You can call ahead to request these medications and pick them up before the appointment. We'll provide detailed instructions on administering the medication before bringing your kitty in for their check-up.
 
Calm Waiting Space
We've created a peaceful, quiet, and no-dog zone behind our appointment desk where cats can wait inside their carriers. This area ensures that your cat is away from any potentially stressful stimuli and can remain calm and comfortable.
 
Pheromone Therapy
We use special calming pheromones in our cat exam rooms to create a relaxing environment for our feline patients. Our veterinary team also sprays their hands with these pheromones to help calm kitties during their examinations. Pheromones are safe and natural chemicals that all animals excrete to communicate with each other.
 
Telemedicine with the PetDesk App
In order to minimize stressful experiences for our feline patients, we offer telemedicine visits. If your cat does not require physical presence for services such as receiving vaccinations or diagnostic testing, you can schedule a telemedicine appointment through the PetDesk app. Have your kitty looked at from the comfort of your home through a simple video call or chat. You can always speak with the Doctor to find out whether an in-person visit is necessary.
 
Schedule a Cat Comfort Exam in Chula Vista
At Pacific Pet Hospital, we know that regular wellness care is essential for your cat's health. Our cat comfort exams make bringing your feline companion to the vet easy and stress-free. Contact us today at 619-585-7387 to learn more about our cat comfort exams and how we can help your cat lead a happy, healthy life!