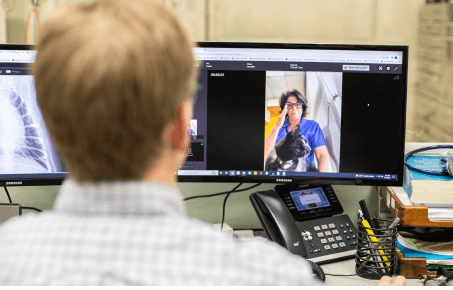 Telehealth
With our telehealth platform, you can now request appointments, get answers to your questions, and receive advice from our trained medical staff from the comfort of your own home.
How to request an appointment: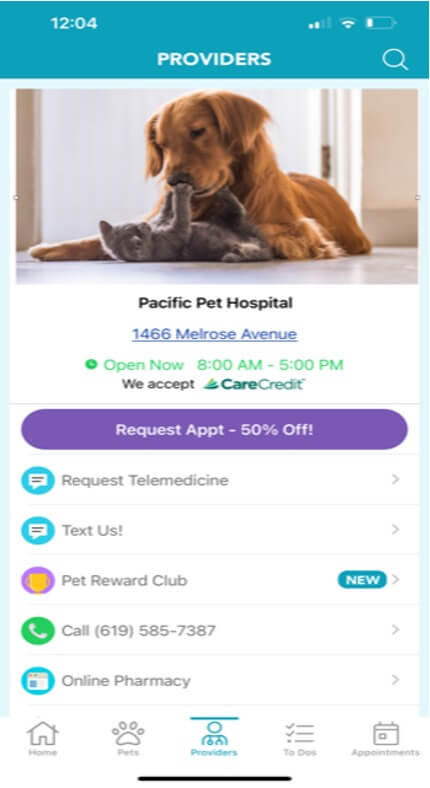 1. Download the PetDesk app and add your pet.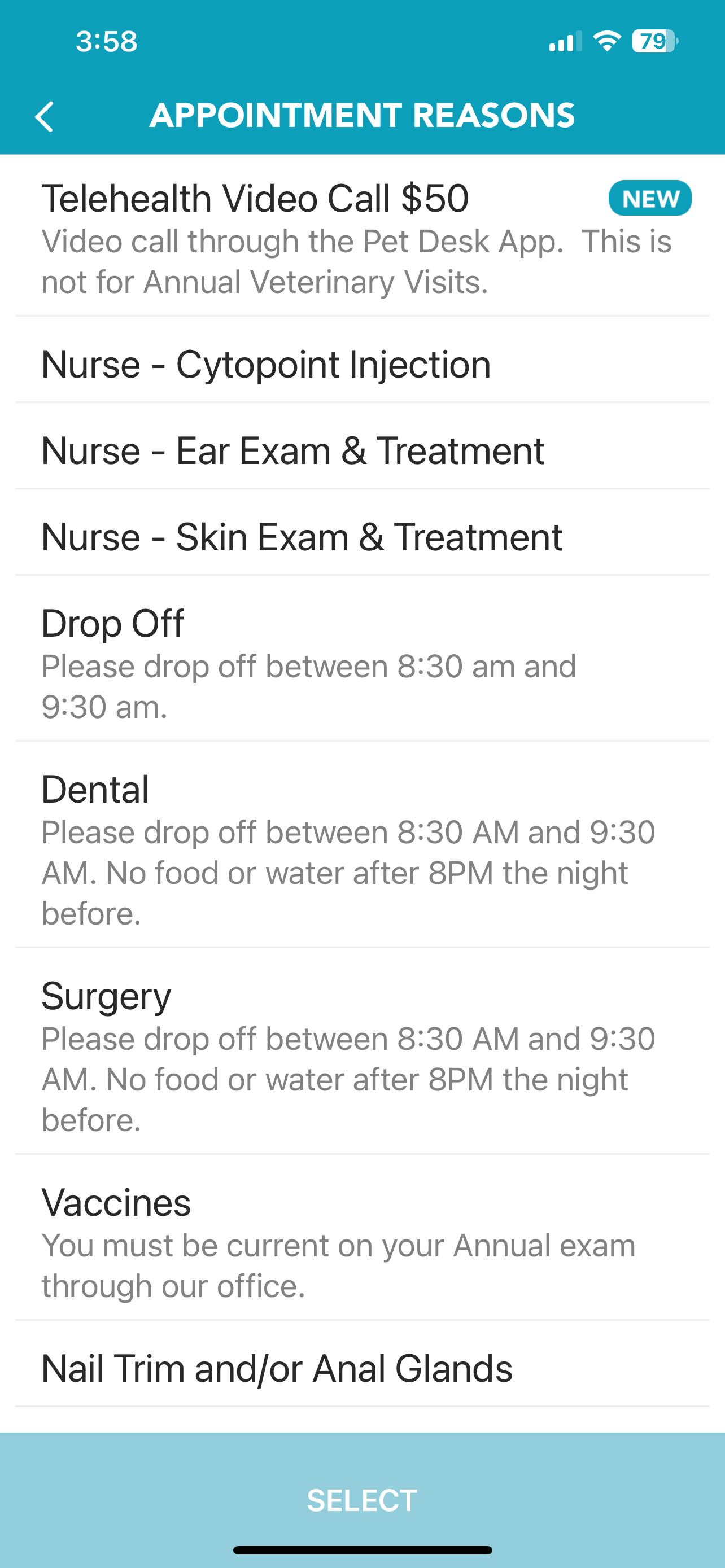 2. Select "Telehealth Video Call $50"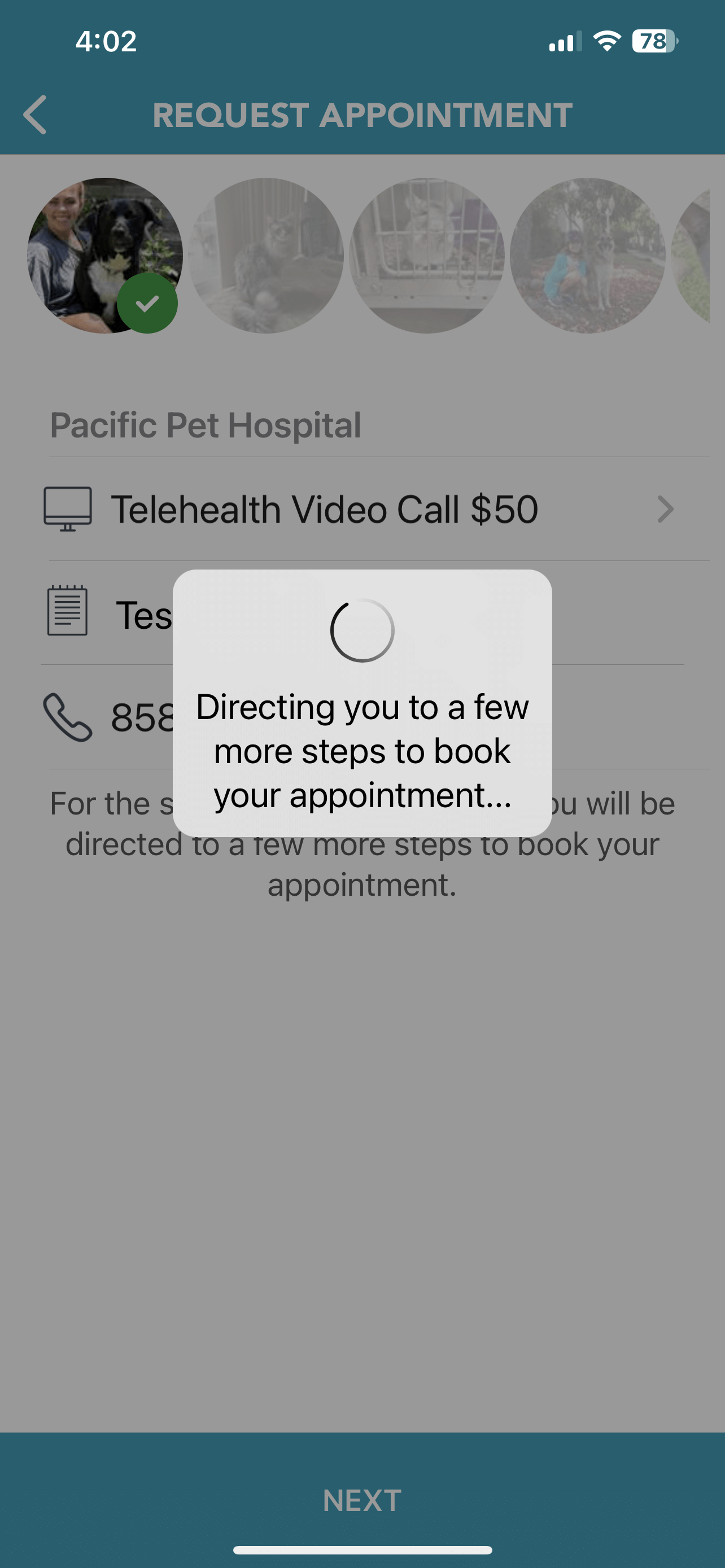 3. Click "Next" to schedule your call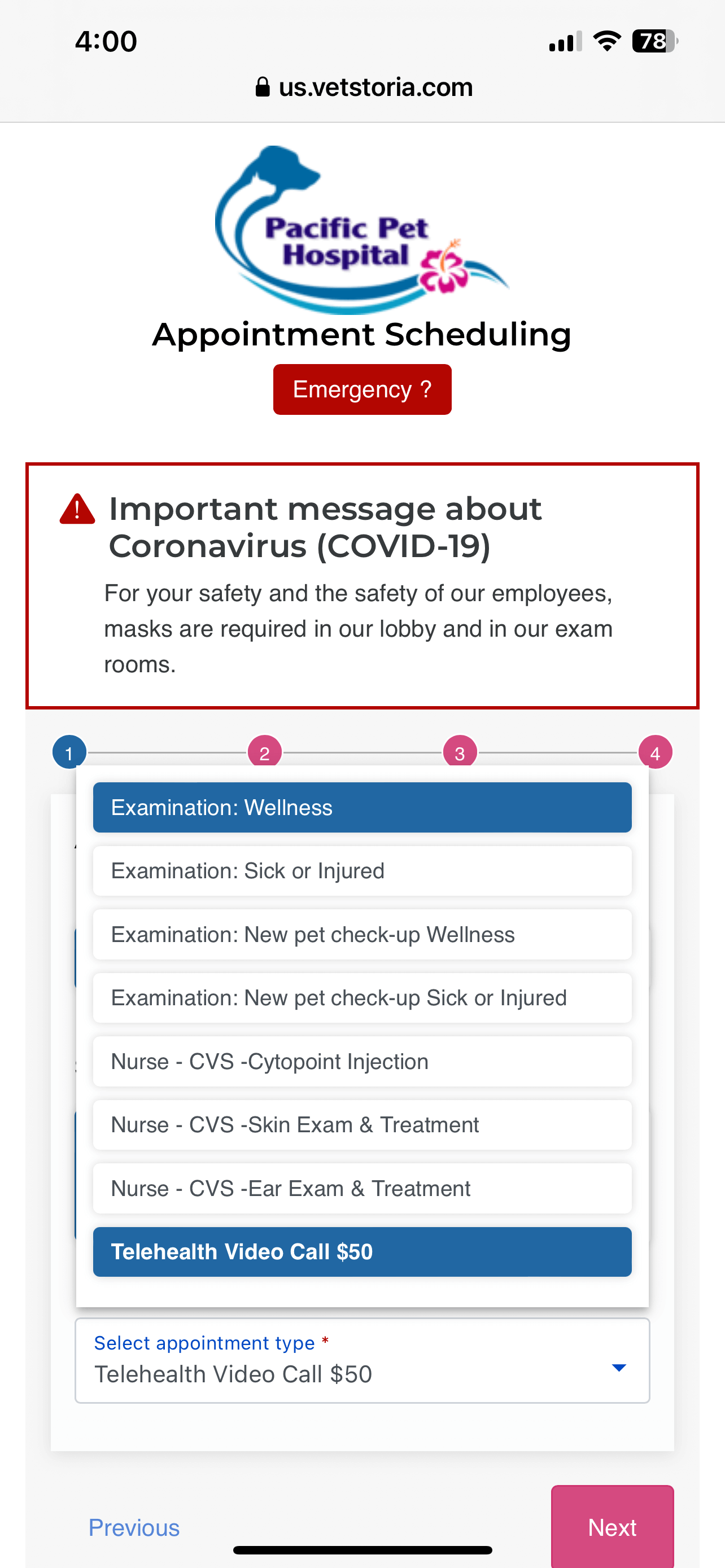 4. You'll be directed to a new window where you'll need to select "Telehealth Video Call $50" for your appointment type.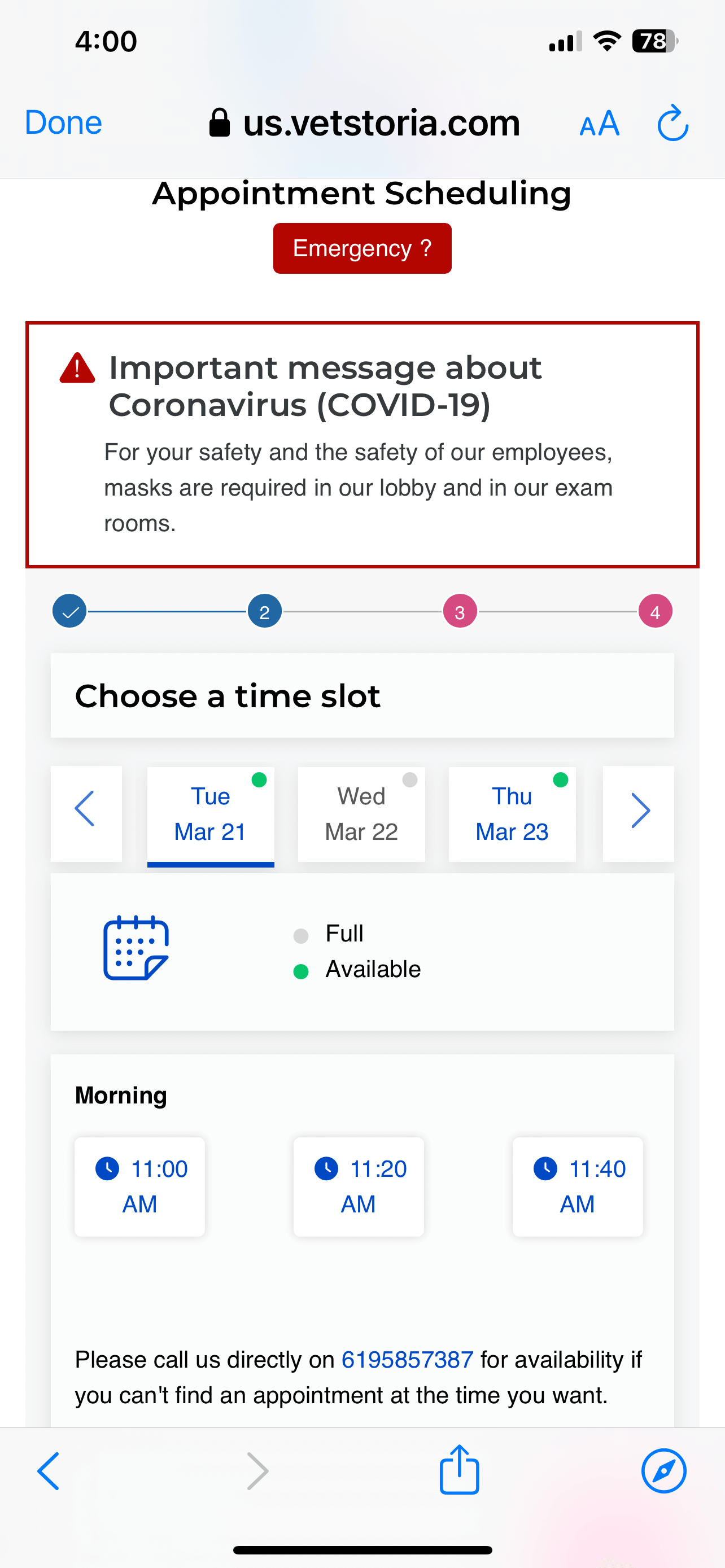 5. Select your desired date and time for your Telehealth Video Call
Our telehealth service is great for post-op questions and surgical site rechecks, bowel problems, skin, ears, eyes, neurological issues (video or facetime), behavioral issues, and teeth. Our team may ask for pictures from different angles or areas during the chat. The hardest part of this is the cooperation of your pet. 😊 For tips on how to get the best pictures or videos for your vet, click here.
Our medical team checks the chat for questions throughout the day, and our veterinarian or veterinary nurses will respond the same day during business hours. We can save conversations and pictures in your pet's records for future use.
Another important note is that our online chats are answered by our medical team, while the video calls themselves are with the veterinarians.
Please note that at this time, California law does not allow us to prescribe medication through any telehealth platform. We can offer advice, educated suggestions and answer questions you may have regarding your pet's health. However, we can help many cases through our telehealth conversations. In fact, 50% of telehealth patients issues are resolved and 98% of clients are satisfied with their telehealth visit.
Telehealth Video Calls are for current clients only.
Plus, don't forget the biggest perk of our telehealth appointments…NO PET STRESS!
Please be sure to read these tips to get prepared for your telehealth visit.
Pricing
Telehealth Video Call- $50
Telehealth Chat – $35
Telehealth is increasingly important in improving veterinary medicine, and we're excited for you to be a part of it. We look forward to chatting with you! For more information, call us at 619-585-7387.