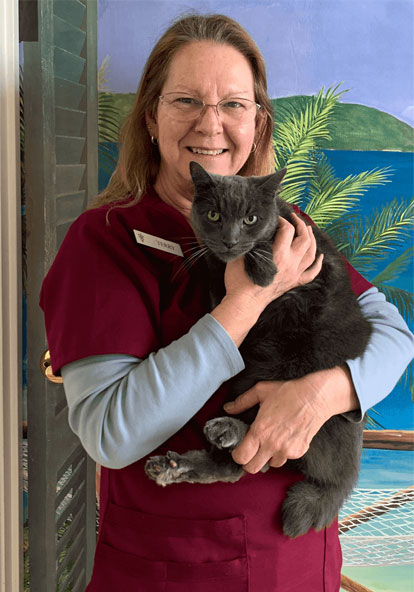 Terry
Office Manager
Terry has been in the veterinary field since 2006 when she applied for a job at the veterinary hospital where she brought her own cat (she says they hired her because she could spell!) She has been working with people for most of her life. She likes being able to make a difference in animals' lives. Terry has a son, two step-children, eleven grandchildren, and 2 cats, Stevie and Nikki.
Terry collects cookbooks and salt and pepper shakers. Her Sundays are spent cooking while watching football (Go Redskins!) and she adores visits with her grandkids and family. She graduated from Chula Vista High in 1978. She is people oriented and detail oriented and loves taking care of our clients' furry companions. She wants people to know that she will help them make the best decisions regarding their pets and she will treat their animals as if they were her own.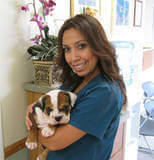 Karla
Head Receptionist
Karla joined the Pacific Pet Hospital team in February of 2010. She has always had the passion to work with kids and animals. After previously working as a receptionist for a pediatrician's office for six years, she decided to cross over into animal healthcare which she greatly enjoys.
She has a husband, Hugo, two daughters, Kaylin & Kamryn, and two maltese mixes, Hugh & Holly. In her spare time, Karla enjoys reading, going to the beach, bowling, BBQ's, and any quality time she has with her family. Even though she doesn't have any pets at this time, she would one day love to have a Great Dane.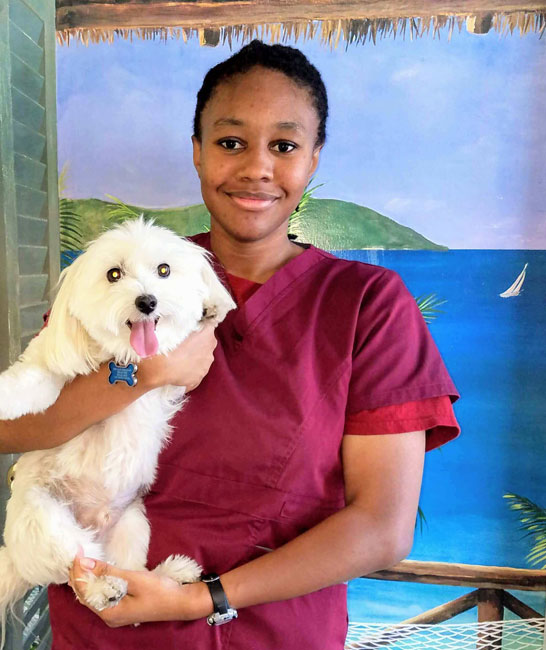 Dee, RVT
Registered Veterinary Technician
Ever since Dee was young, she knew she was destined to help animals, and here she is! She has a special place in her heart for dogs, and states that the reason she got into this field was "To help those who can't help themselves." Dee loves making owners happy by helping make their pets healthy, and an additional perk of her job includes getting to see many cute puppies!
She currently has three dogs, Ivory, a Maltese, and two Yorkies named Eboni and Chloe. She also tends to two guinea pigs named Pikachu and Patrat, and a cat named Vega, who ended up with her family on the lunar eclipse of '17.
A graduate of PIMA, Dee is a big Pokemon fan who aspires to one day adopt a Chinese Crested dog, a pygmy goat and a miniature pig. She is constantly keeping her eye out for lost/stray animals, so she can rescue them, and she is proud to be a monthly donor to the ASPCA.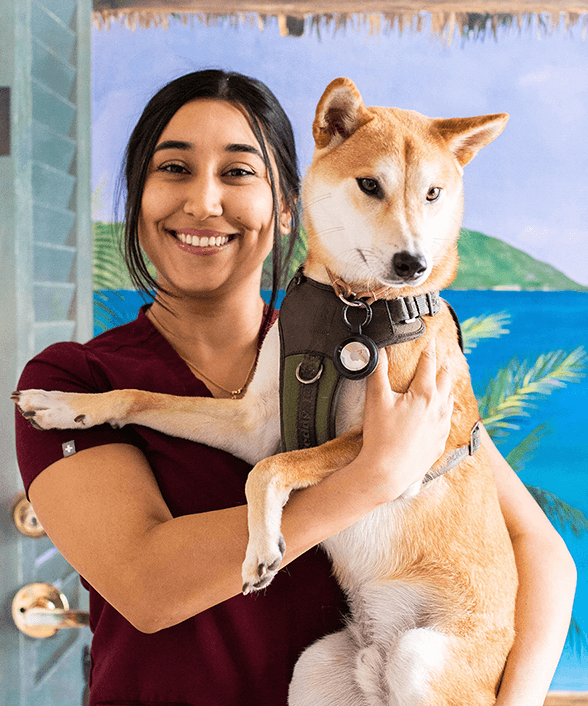 Judith, RVT
Registered Veterinary Technician
Animals have always brought happiness and joy into Judith's life. She wanted that to follow her into her career. Caring for the animals in her life made her want to learn more at the scientific level. She attended PIMA Veterinary Assistant program in 2020. When not at work, she enjoys watching documentaries, playing computer games and hiking. Judith wants you to know that she will care for your pets with much love and make their visit a happy experience.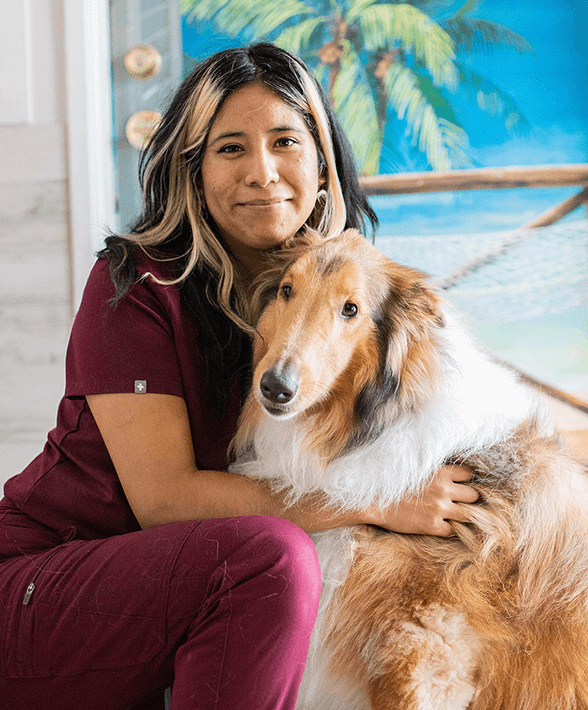 Janet
Lead Receptionist & Veterinary Assistant
As our Lead Receptionist and Veterinary Assistant, Janet has been an integral part of the Pacific Pet Hospital family since 2019. A PIMA graduate, Janet's love and passion for animals were solidified during her externship at Chula Vista Animal Care Facility. At home, she is a proud pet parent to Kiba, a Rough Coat Collie, and Misty, a Siamese cat. When she has a spare moment, you will find Janet indulging in crossword and jigsaw puzzles, thrift shopping, and expanding her collection of vintage trolls.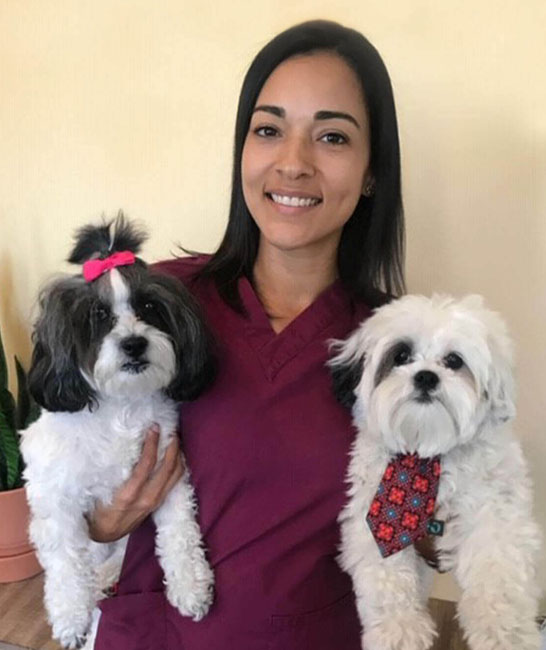 Alicia
Veterinary Nurse
Alicia grew up on a cattle ranch in Guadalajara, Mexico, where she dreamed of someday becoming her father's personal veterinarian.
Her family includes three daughters and two dogs, Dodger and Luna. She graduated from Pima Community College in 2003 with her Veterinary Assistant's degree, after which she did her internship here at Pacific and, much to our satisfaction, stayed on.
In her free time, she likes to travel and go to Disneyland and Dodger's baseball games. A vegan for five years, she also enjoys experimenting with vegan recipes. She has a special interest in sea turtles and dogs.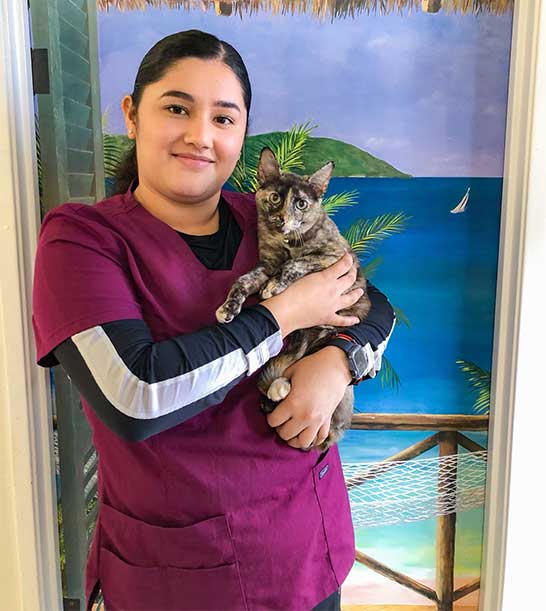 Kelsy
Veterinary Nurse
Ever since Kelsy was young, she has been an animal lover. Her uncle, who is a Veterinarian in Mexico, introduced her to the field and let her observe his work. This is how her passion began and she started her journey by attending PIMA Medical Institute and graduated with a Vet Assistant degree. Kelsy is a cat lover. She has two cats, named Gato and Loco, and a new little dog named Mocha. She wants our clients to know that she is passionate about caring for animals and will give your pets the same care as she would with her own.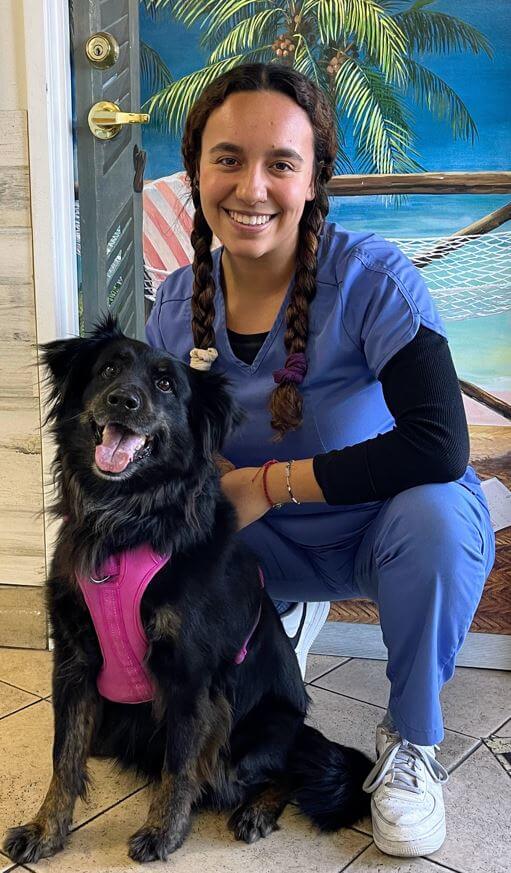 Atziry
Receptionist
Atziry is a passionate advocate for preserving species and wildlife, and an invaluable member of the Pacific Pet Hospital family. Atziry's love for animals stems from her family's history of rescuing pets off the streets in Mexico. She now shares her life with Luna, a lovable Border Collie mix who might have a touch of Schnauzer or Chihuahua in her lineage. Atziry is a true outdoor enthusiast, embracing activities such as hiking, camping, and surfing, and she's always eager to try new adventures! Atziry has completed one year of vet school in Mexico and is currently enrolled in PIMA Medical Institute in the Veterinary Assistant Program. Her optimism and commitment to making every interaction worth a smile make her a beloved member of our staff.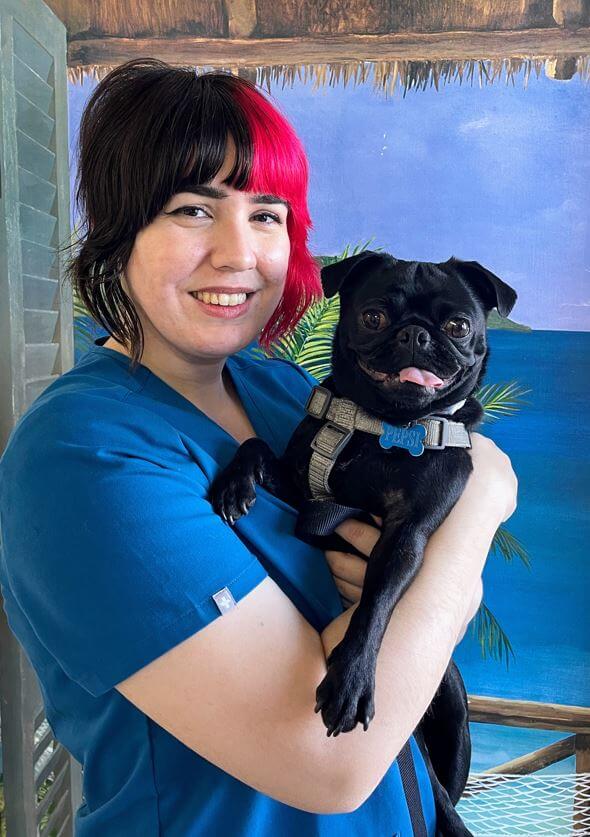 Tilly
Receptionist
Tilly is a lifelong animal lover who never turns away from a pet in need, and her passion for animals is evident in her daily work at Pacific Pet Hospital. At home, she lives with her dad and two adorable pugs, Stitch and Pepsi, who hold a special place in her heart. When she's not caring for pets at the hospital, Tilly loves to explore her creative side by drawing and attending Comic-Con events. She's been attending since 2006! Her warm personality and unwavering dedication to animal welfare make Tilly a cherished team member.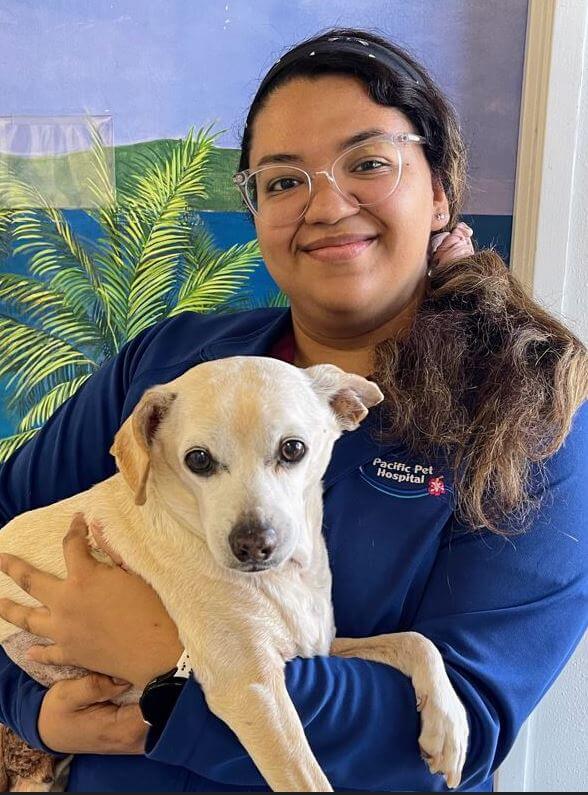 Perla
Receptionist/Veterinary Assistant
Meet Perla, a dedicated and compassionate member of the Pacific Pet Hospital team! Perla is attending the PIMA Medical Institute Veterinary Program. She genuinely cares for the well-being of her patients and pet parents, and shares her life with her loving husband, Michael, and a delightful group of furry companions. Her menagerie includes: Jaspurr the cat, Nacho, Pinky, Fiona, and Ramona the dogs. Hailing from Texas, Perla's family, including her mom, dad, brother, sister, and niece, are never far from her heart. In her spare time, Perla enjoys bowling, hiking, fostering animals, and volunteering at horse rescues. Her commitment to animal welfare and her passion for helping pets make her an indispensable part of our team.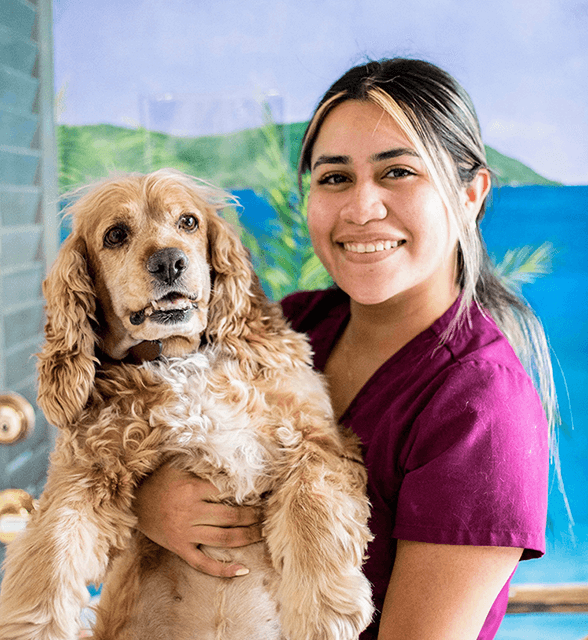 Karla
Veterinary Assistant
Karla, one of our dedicated Veterinary assistants, has been a vital part of the Pacific Pet Hospital team since 2021. After attending PIMA, her childhood dream of working with animals finally came true. Karla's immense love for animals is evident, especially when it comes to dogs. She recently lost her cherished Cocker Spaniel, Percy, who she fondly referred to as her "soul dog," and plans to open her heart to another Cocker Spaniel in the coming months. In her free time, you'll find Karla discovering great coffee shops with a captivating book in hand or enjoying beach outings and baseball games with friends and family.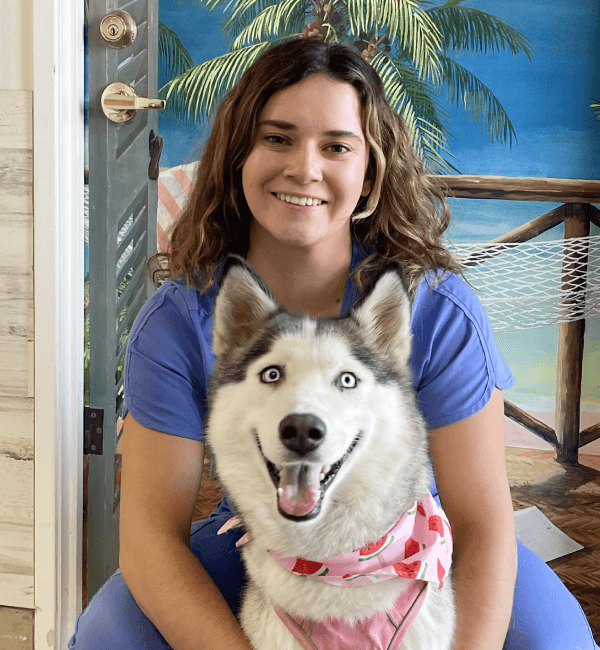 Aimee
Receptionist
Aimee, our friendly Receptionist, brings her degree in Hospitality and Tourism Management from Southwestern College to the Pacific Pet Hospital team. Inspired by her family's positive experience with their sick dog's care team, Aimee chose to enter the animal care field to help other families on their journeys. She is a proud pet parent to Tostito, a 4-year-old Siamese Chocolate Point Long Hair, and Malia, a 2-year-old Siberian Husky who is VERY talkative and adores swimming. Aimee's free time is filled with road trips, snowboarding, camping, and surfing, as well as attending boxing classes.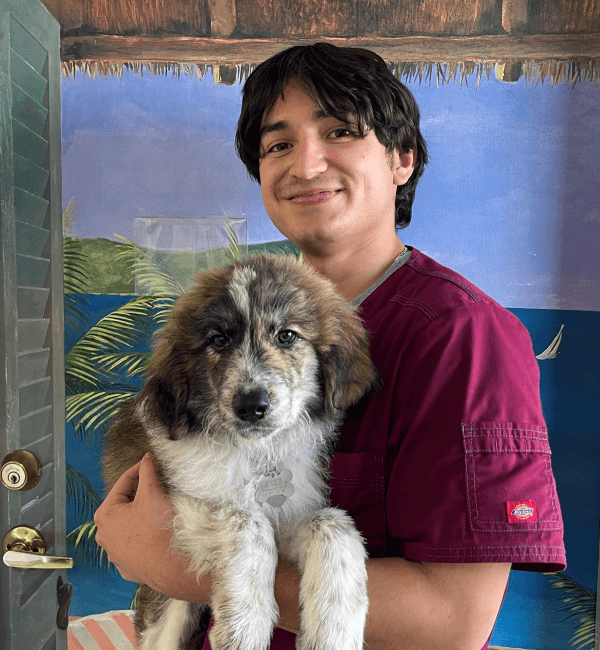 Alek
Veterinary Assistant
Alek is one our Veterinary Assistants, and brings a blend of passion for animals and academic rigor to Pacific Pet Hospital. Alek is currently pursuing a Business Administration degree at Mesa College, with a focus on Finance. Raised in an animal-loving home, he shares his life with Canelo, a 12-year-old tabby, and Lucy, a 3-year-old Russian blue tabby. When not attending to pets or studying, Alek loves the outdoors, embarking on hiking and biking trails, camping, and unwinding with his favorite video games.