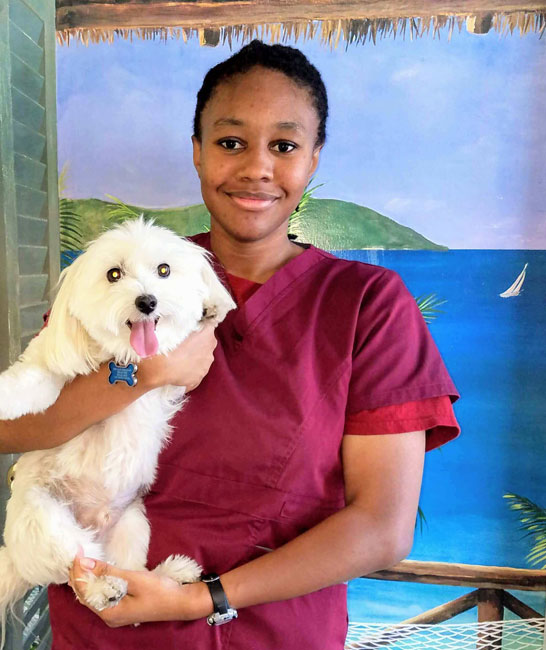 Dee, RVT
Registered Veterinary Technician
Ever since Dee was young, she knew she was destined to help animals, and here she is! She has a special place in her heart for dogs, and states that the reason she got into this field was "To help those who can't help themselves." Dee loves making owners happy by helping make their pets healthy, and an additional perk of her job includes getting to see many cute puppies!
She currently has three dogs, Ivory, a Maltese, and two Yorkies named Eboni and Chloe. She also tends to two guinea pigs named Pikachu and Patrat, and a cat named Vega, who ended up with her family on the lunar eclipse of '17.
A graduate of PIMA, Dee is a big Pokemon fan who aspires to one day adopt a Chinese Crested dog, a pygmy goat and a miniature pig. She is constantly keeping her eye out for lost/stray animals, so she can rescue them, and she is proud to be a monthly donor to the ASPCA.